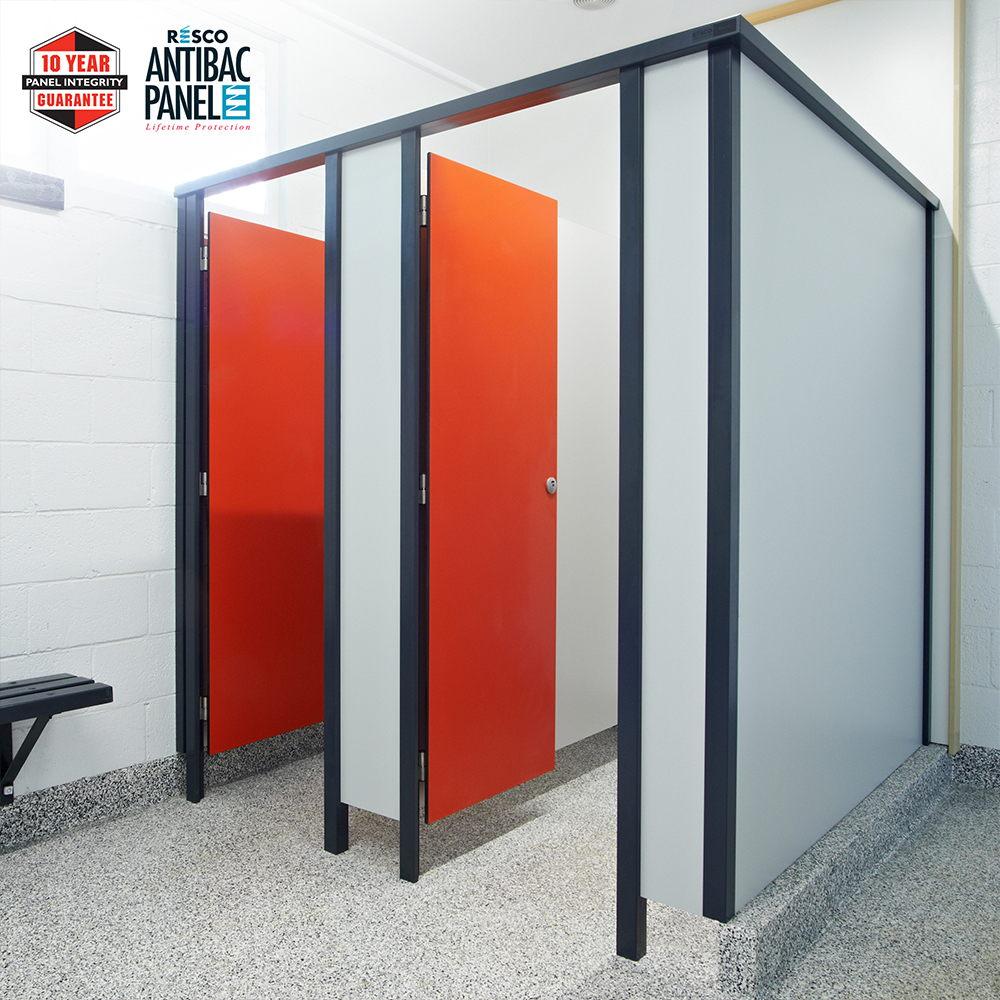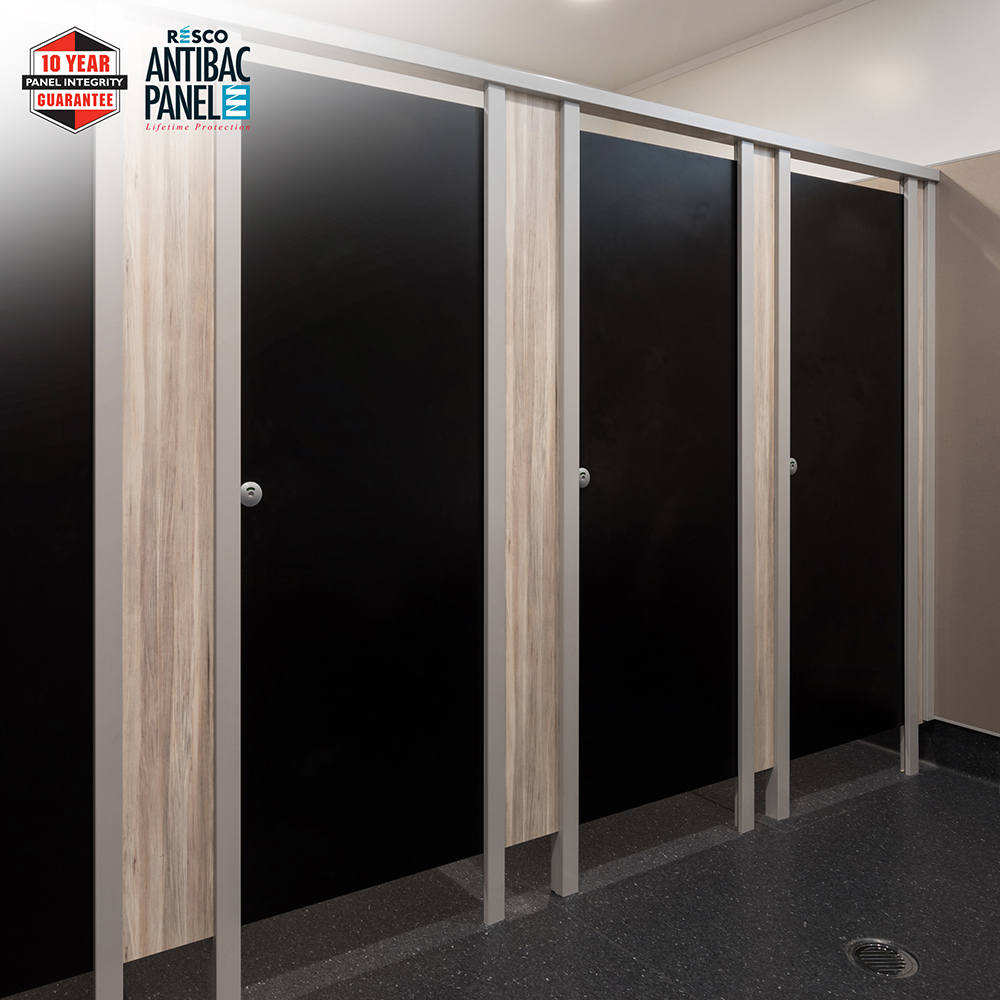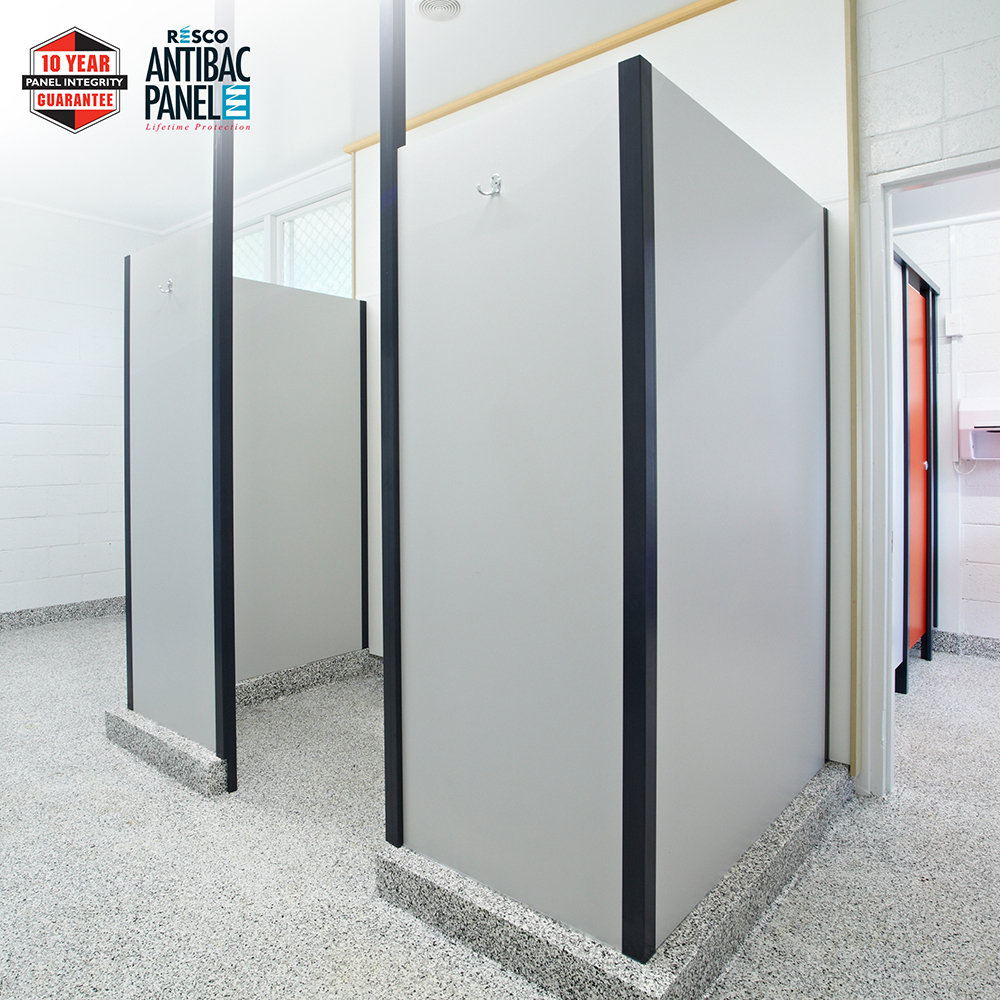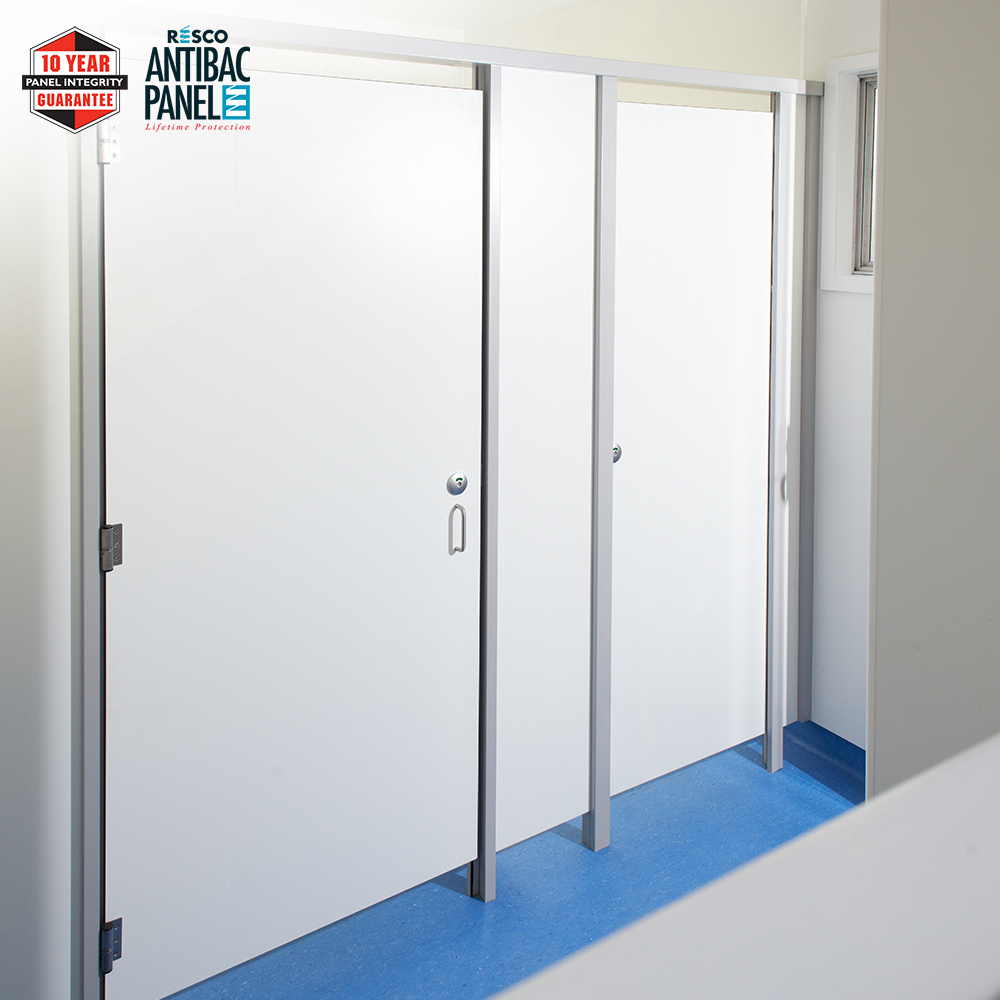 Cambridge Athletic
Divisions/Fascias - 1034 Grey, Doors - Ladybug Red, Aluminium - Charcoal, Hardware - Resco ANMB Silver
Southwell School
Divisions/Fascias - Biscuit, Doors - Black, Aluminium - Silver Pearl, Hardware - Resco ANMB
Cambridge Athletics Club
Divisions/Fascias - 1034 Grey, Doors - Ladybug Red, Aluminium - Charcoal, Hardware - Resco ANMB Sliver
Hamilton Boys High
Divisions/Fascias/Doors - White, Aluminium - Silver Pearl, Hardware - Resco ANMB Silver
The StormCube stands out with its bold lines and strong design. It is a squared off version of the previous Series 7000. It is ideal for schools and public toilets. StormCube is perfectly suited for high use areas combining the beneits of Compact Laminate and a substantial aluminium framework.
The StormCube system has a strong, bold head rail supported by aluminum rebated stiles on each side of the door, making an extremely sturdy and robust product designed for high trafic and continual public use. Minimal dirt traps ensure cubicles are easily cleaned, with self-opening and self-closing doors.
All Resco Compact Laminate products are extremely low maintenance, water, impact and graffiti resistant, and contain Antibac, an innovative new bacteria-repelling compound. Our panels come in New Zealand's largest choice of colours and are backed by lengthy guarantees.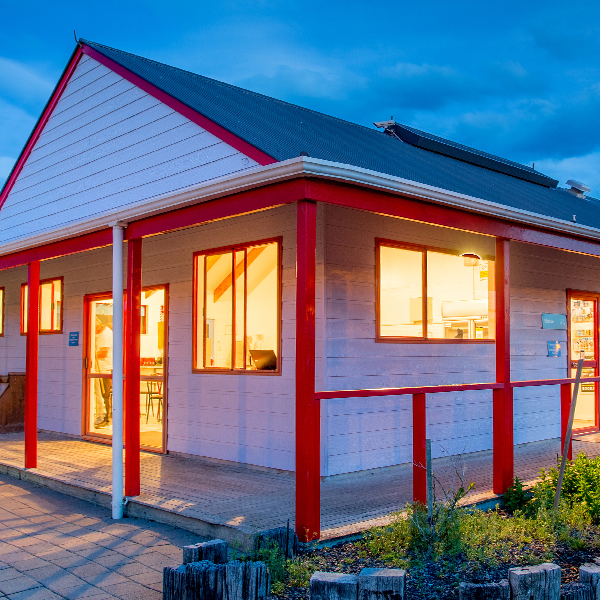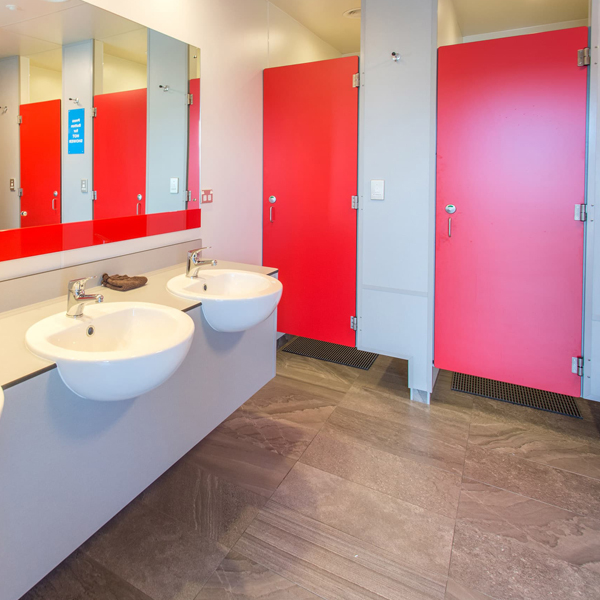 Earthquake-Interupted Resco Ablution block completed.
When the destructive Kaikoura earthquake struck in November 2016, the family were halfway through their main ablution block renovation, and siblings Ed, Simon and Alannah were in the process of taking over the park from their parents Gerald and Lynne …
Public toilets

Offices

Schools

Sport and recreational areas

Shopping centres

Prisons & correctional facilities

Youth centres

Community clubs

Camping and caravan sites, campgrounds

Hotel complexes
Moda Silver Antimicrobial (ANMB)


Easy glide slide lock
Matching Door stop/Coat hook
Matching concealed fixed gravity hinges