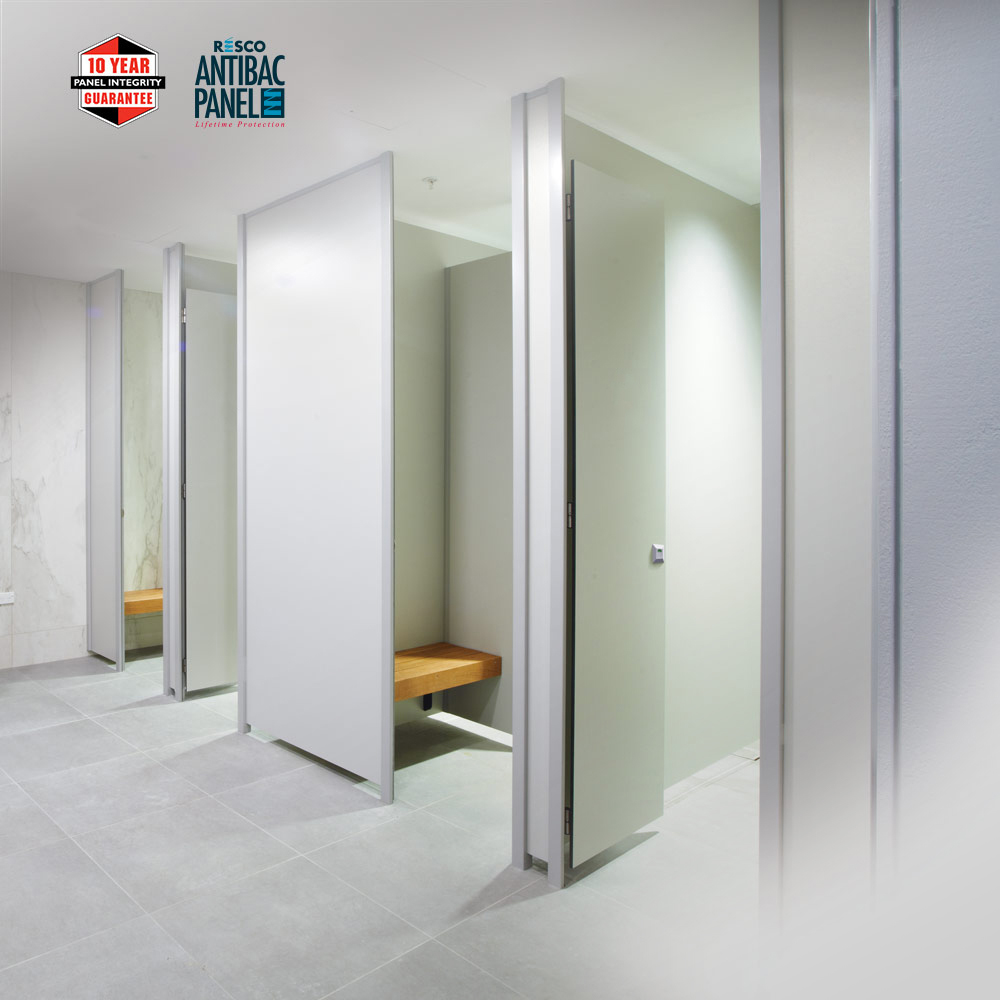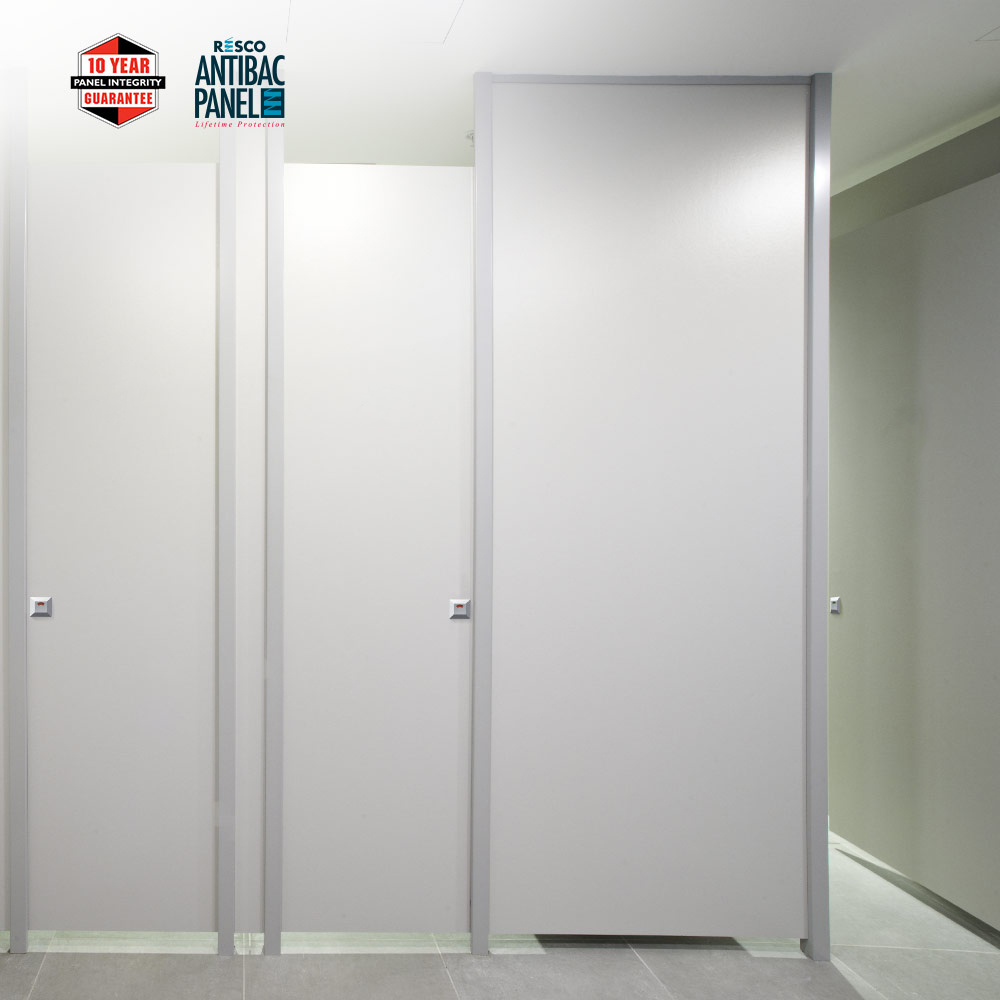 Waterview Village
Divisions/Facias/Doors - Axinite Gold, Aluminium - Silver Pearl, Hardware - Moda
Waterview Village
Divisions/Facias/Doors - Axinite Gold, Aluminium - Silver Pearl, Hardware - Moda
The StormCube-FH (full height) stands out with its bold lines and strong design. It is ideal for High schools and public toilets; the Full height Storm is perfectly suited for high use and abuse areas combining the benefits of Compact Laminate and a substantial aluminium framework with easy to use hardware.
The StormCube-FH (full height) system has a strong, bold head rail supported by aluminum- rebated stiles on each side of the door, making an extremely sturdy and robust product designed for high traffic and continual public use. Often used for Unisex Male and Female cubicles this is the ideal solution.  Minimal dirt traps ensure cubicles are easily cleaned, with self-opening and self-closing doors.
Ideal ablution areas combine our Metlam Washroom products, Multicom on the wall linings, glue fixed cubicles allowing superb protection of any waterproof membrane. With a good flooring system, –  according to our customer feedback – cleaning times are halved!
Public toilets
Schools
Sport and Recreational areas 
Shopping Centres
Prisons and correctional facilities 
Youth centres
Community Clubs 
Camping and Caravan sites 
Offices
Hotels and accommodation complexes
Moda Silver Antimicrobial (ANMB)


Easy glide slide lock
Matching Door stop/Coat hook
Matching concealed fixed gravity hinges