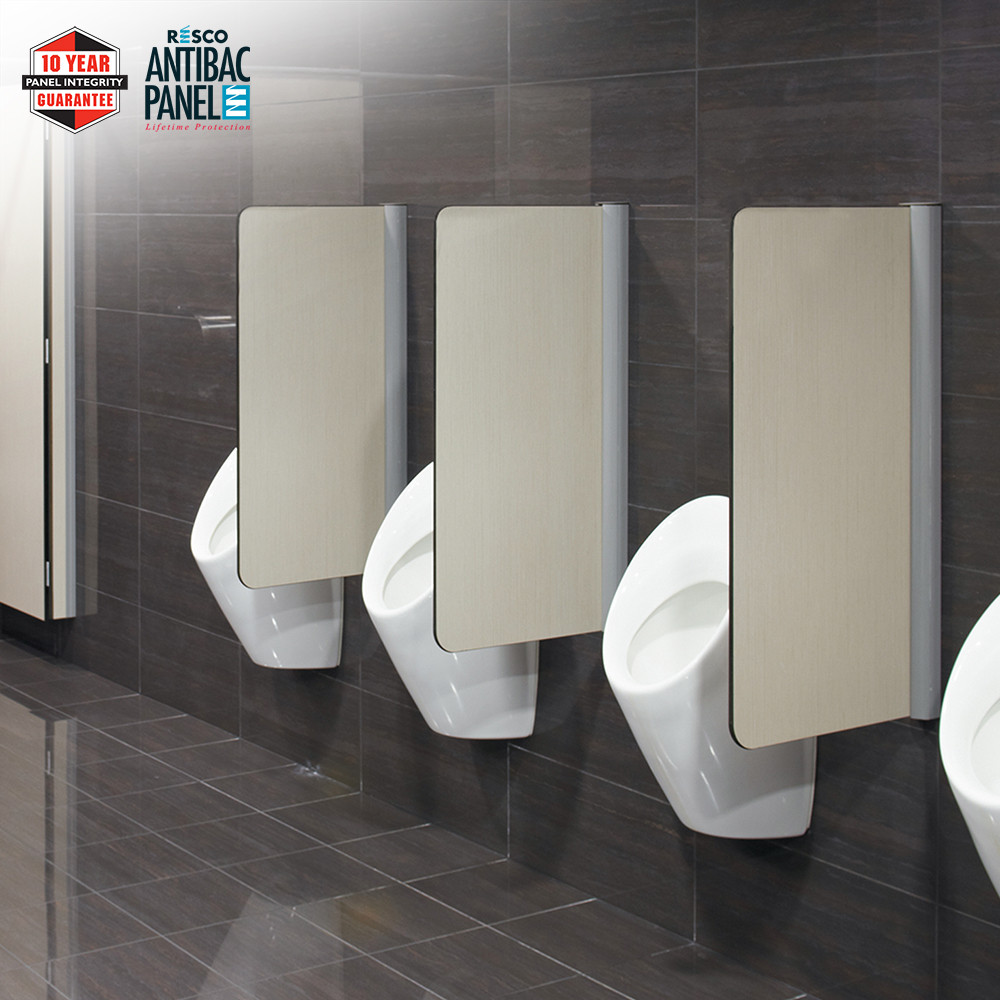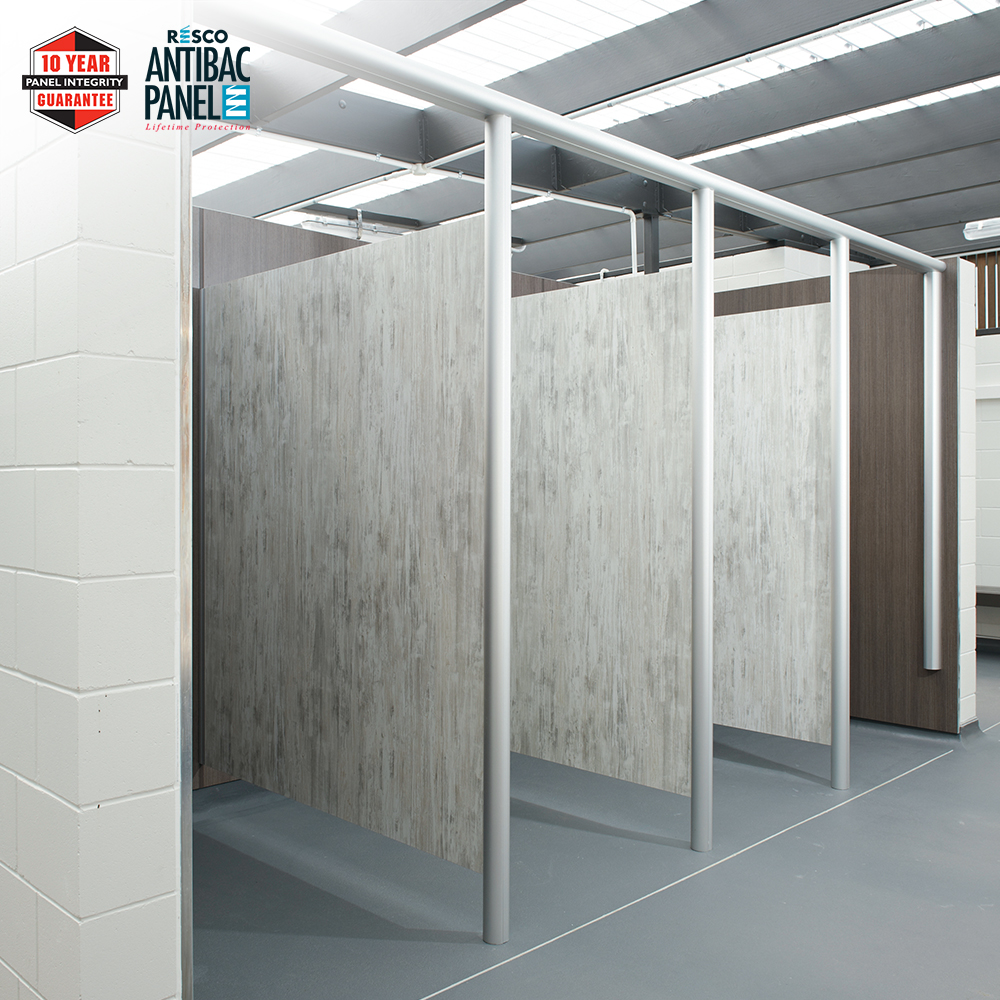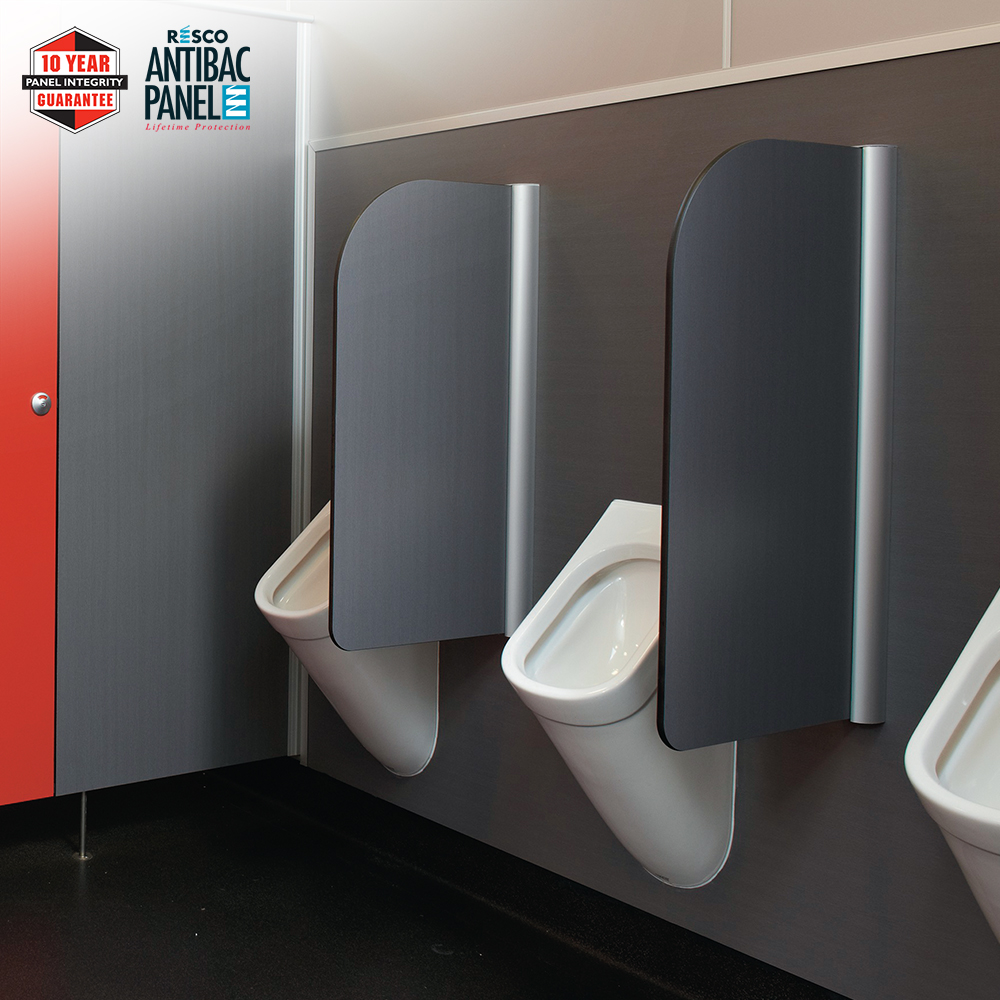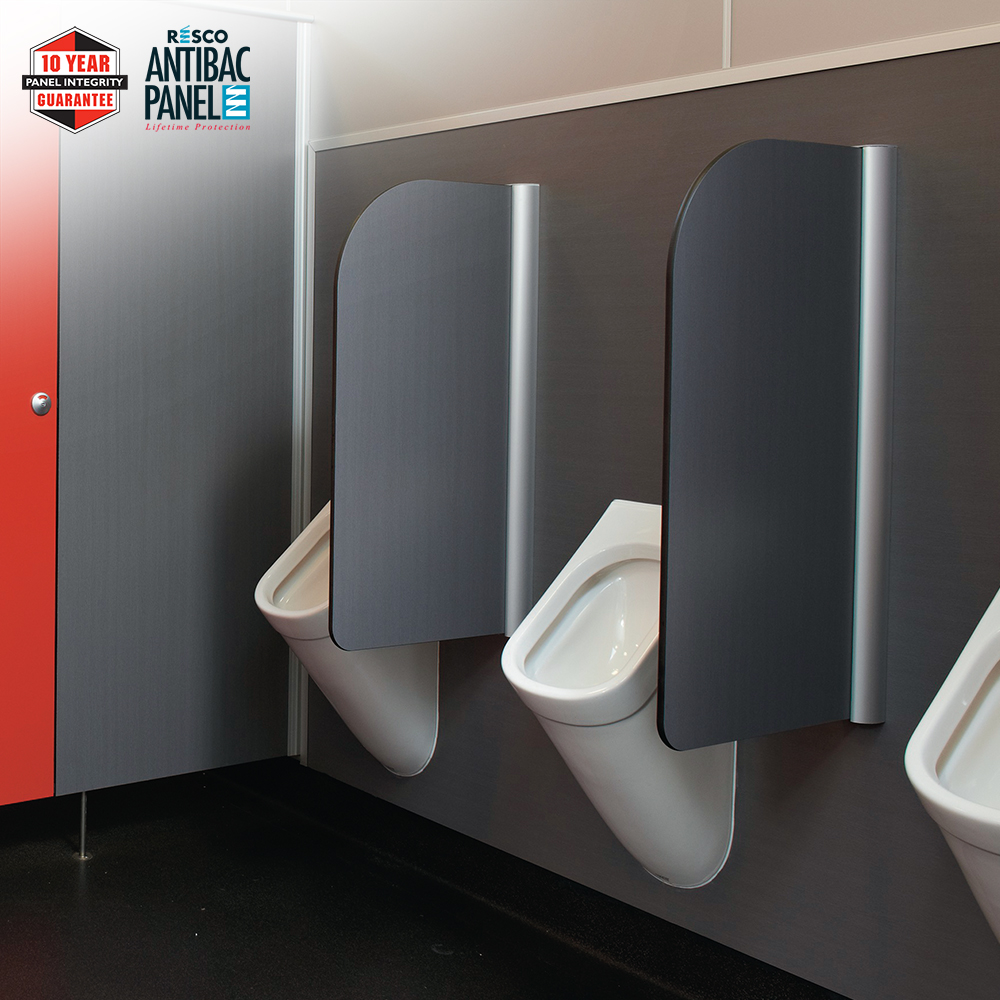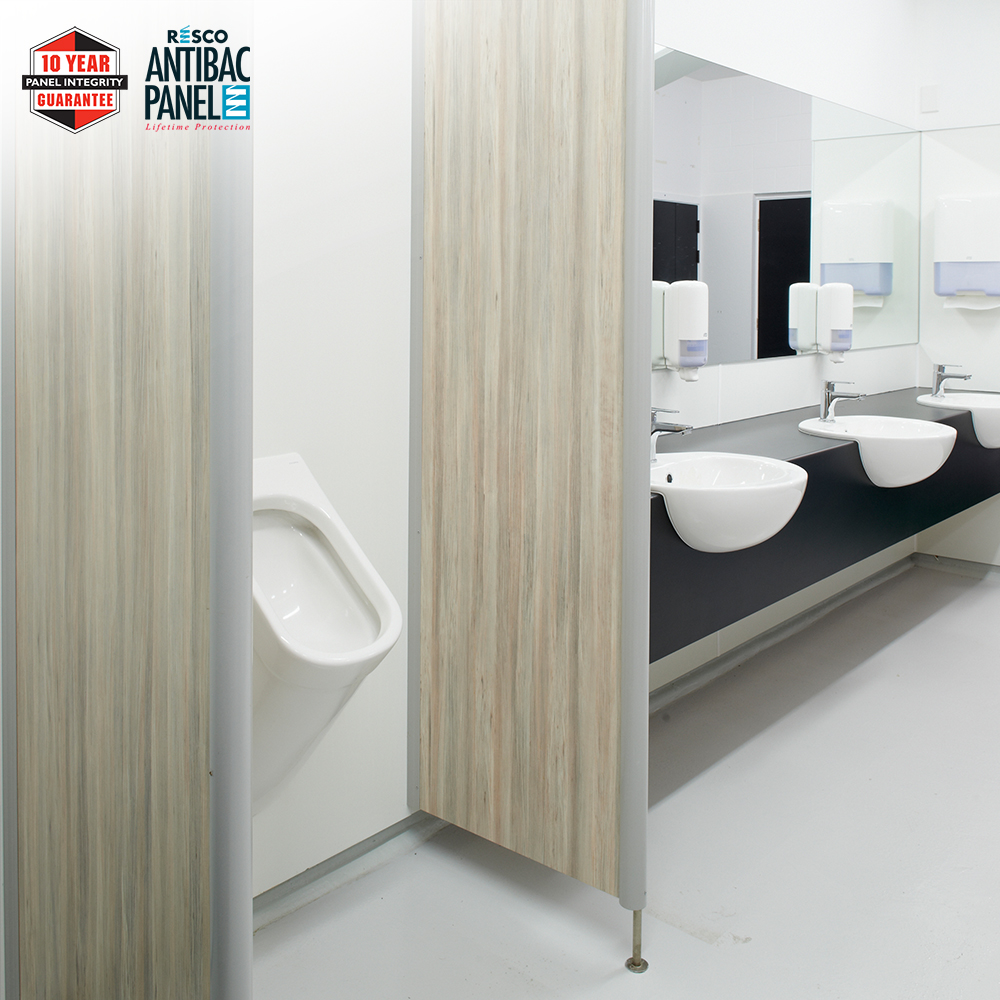 Hoyts La Premiere
Divisions - Oyster Linea, Aluminium - Silver Pearl
Moana Nui a Kiwa Pool
Divisions - Pumice Wash M32102 & Cocoa Woodgrain M33302,
Aluminium - Silver Anodised
Moana-Nui-a-Kiwa Pool and Leisure Centre
McCleans
Divisions - New Graphite, Aluminium - Silver Anodised
Seddon park
Divisions - Biscuit, Aluminium - Silver Pearl
Resco's privacy screens are perfect for any high use and wet ablution areas. Our range includes modesty screens in between urinals to full height screens for maximum privacy.
The use of Resco Antibac panels ensures our screens are strong and durable and provide extended product life. Screen colours can be matched or contrasted to the cubicle systems and MultiCom wall panelling.
Ideal ablution areas have MultiCom on the wall linings, glue fixed cubicles allowing superb protection of any
waterproof membrane. In combination with good flooring, this means – according to our customer feedback – cleaning times are halved!
All Resco Compact Laminate products are extremely low maintenance, water, impact and graffiti resistant, and contain Antibac, an innovative new bacteria-repelling compound. Our panels come in New Zealand's largest choice of colours and are backed by lengthy guarantees.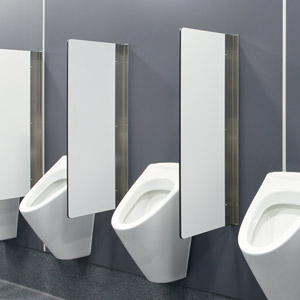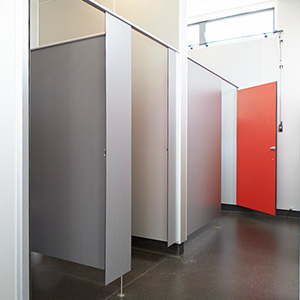 MaCleans College Staffroom
The 250 staff at East Auckland's Macleans College have a staffroom that could easily be the envy of teachers everywhere, and now they've got restrooms to match …
Public areas

Schools

 Sport and recreational areas

Community clubs

 Shopping centres

Camping and caravan sites, campgrounds

 Offices

Hotel complexes
Impervious to waters so suitable for high use and wet areas
Cost effective way to meet the building code
Smooth screen surface for easy cleaning
CNC machined half round edging
Available in Resco Antibac panels that kills bacteria for the lifetime of the panel
New Zealand's largest range of Compact Laminate colour and finishes
Custom made to suit
Easy to clean and low maintenance