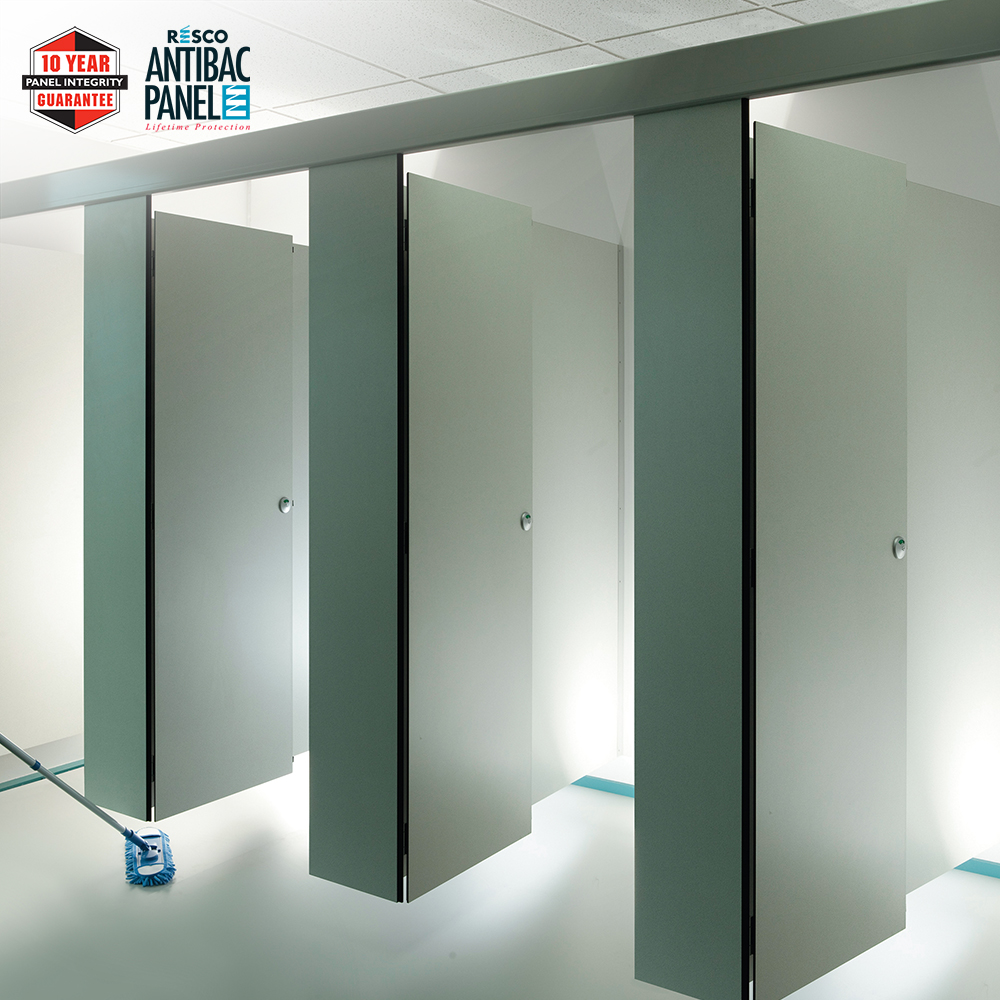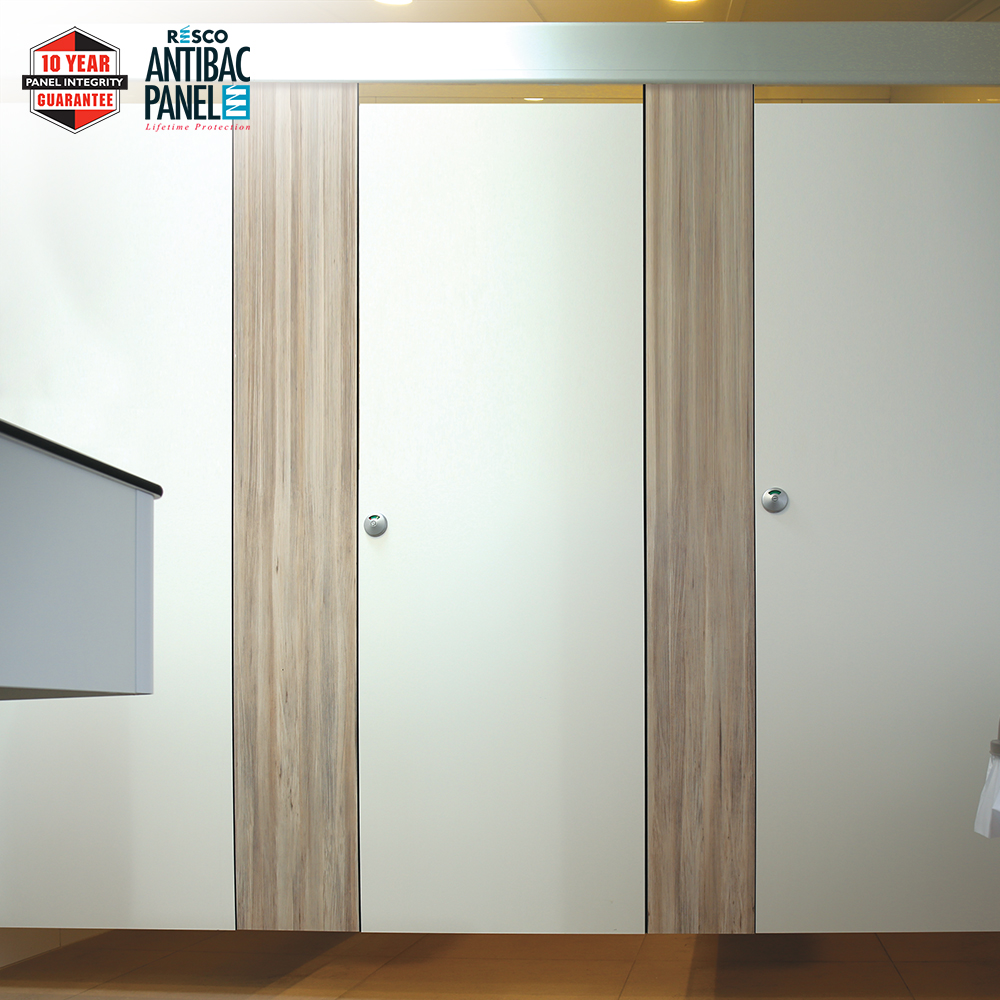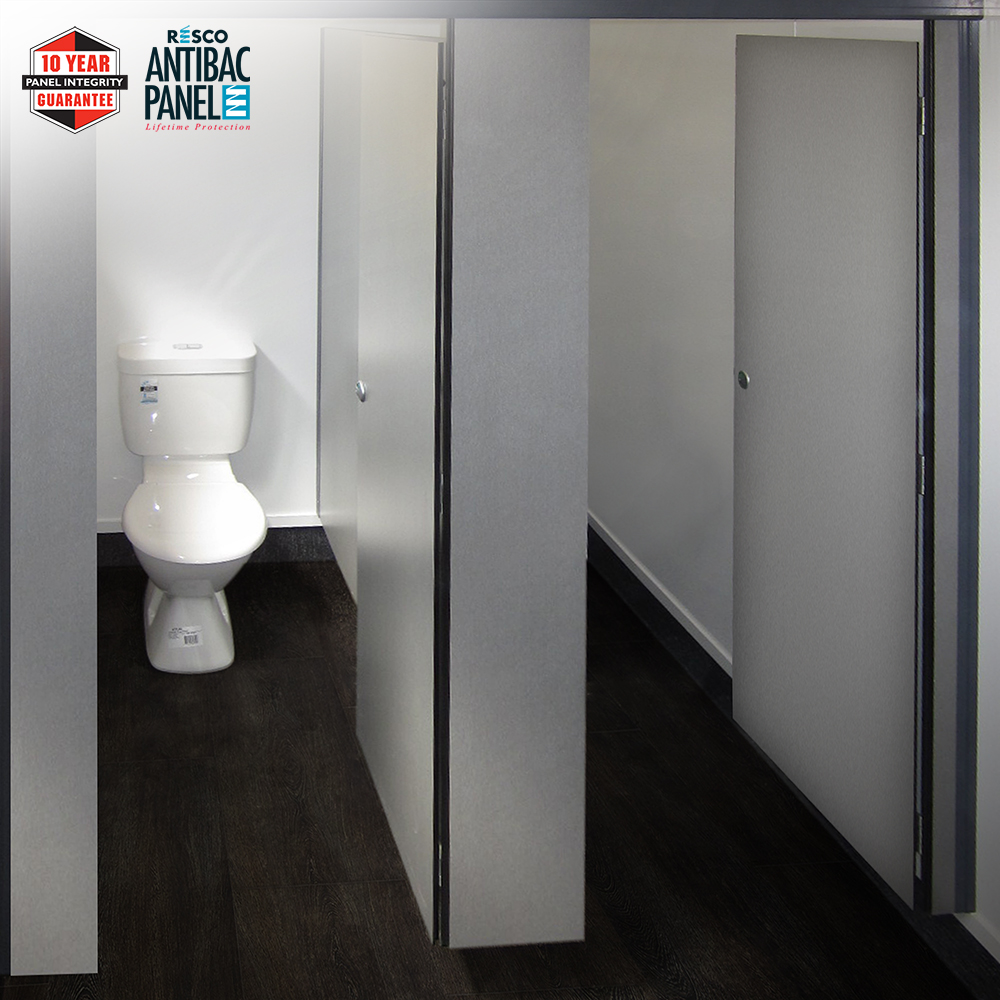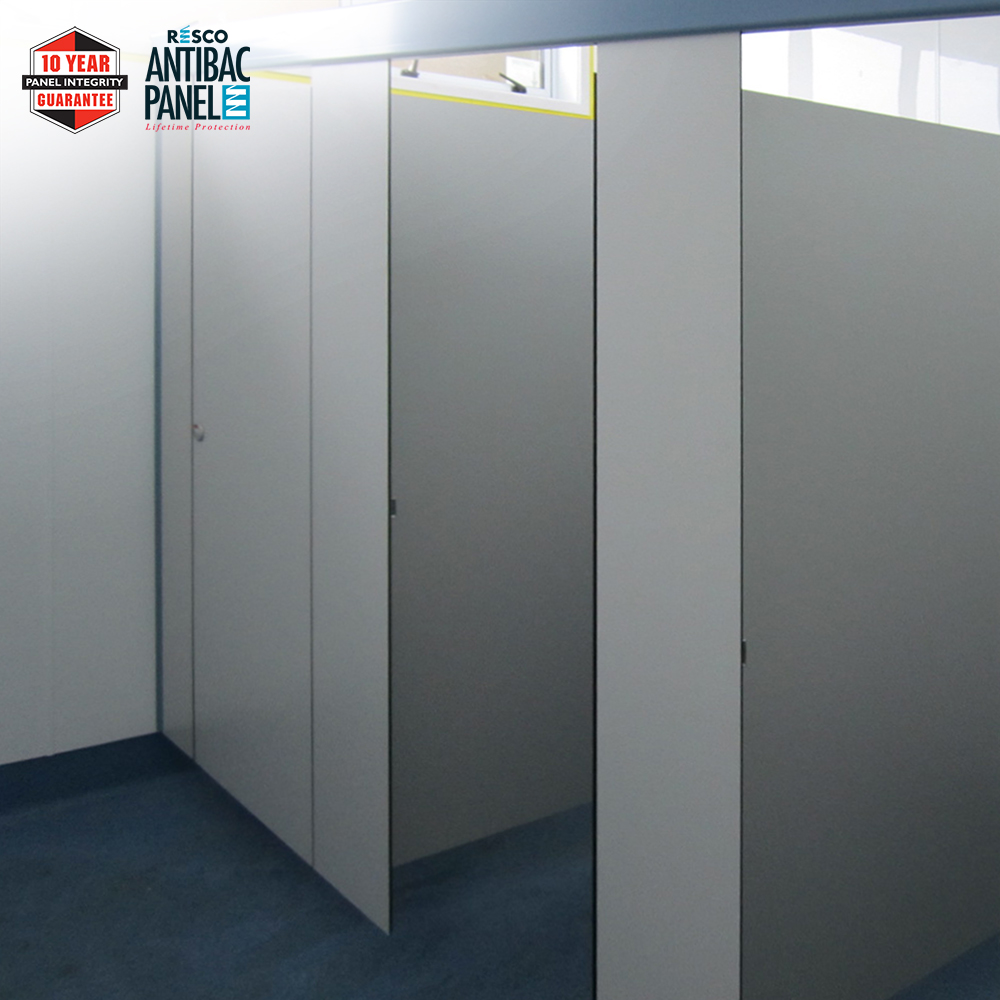 01
Divisions/Fascias/Doors - Grey Speckled, Aluminium - Silver Pearl, Hardware - Excel Silver
02
Divisions/Fascias - Biscuit M35100, Doors - White M01597, Aluminium - Silver Pearl, Hardware - Excel Silver
03
Divisions/Fascias/Doors - Light Brushed Metal, Aluminium - Wedgewood, Hardware - Excel Silver
04
Divisions/Fascias/Doors - Light Brushed Metal, Aluminium - Wedgewood, Hardware - Excel Silver
The MultiCube cubicle system, cantilevered off the back wall, is designed to be suspended above the floor with no fixing to the ceiling or the floor. Customers especially appreciate the easy-clean advantage of this system, made possible by the absence of floor fixing.
The use of Compact Laminate ensures MultiCube is strong and durable and has a functional but floating look with its clean lines and rebated doors.
All Resco Compact Laminate products are extremely low maintenance, water, impact and graffiti resistant, and contain Antibac, an innovative new bacteria-repelling compound. Our panels come in New Zealand's largest choice of colours and are backed by lengthy guarantees.
Offices

Schools

Sport and recreational areas

Shopping centres

Youth centres

Community clubs

Camping and caravan sites, campgrounds

Hotel complexes
Resco Silver Antimicrobial (ANMB)


Easy glide slide lock
Matching Door stop/Coat hook
Matching concealed fixed gravity hinges