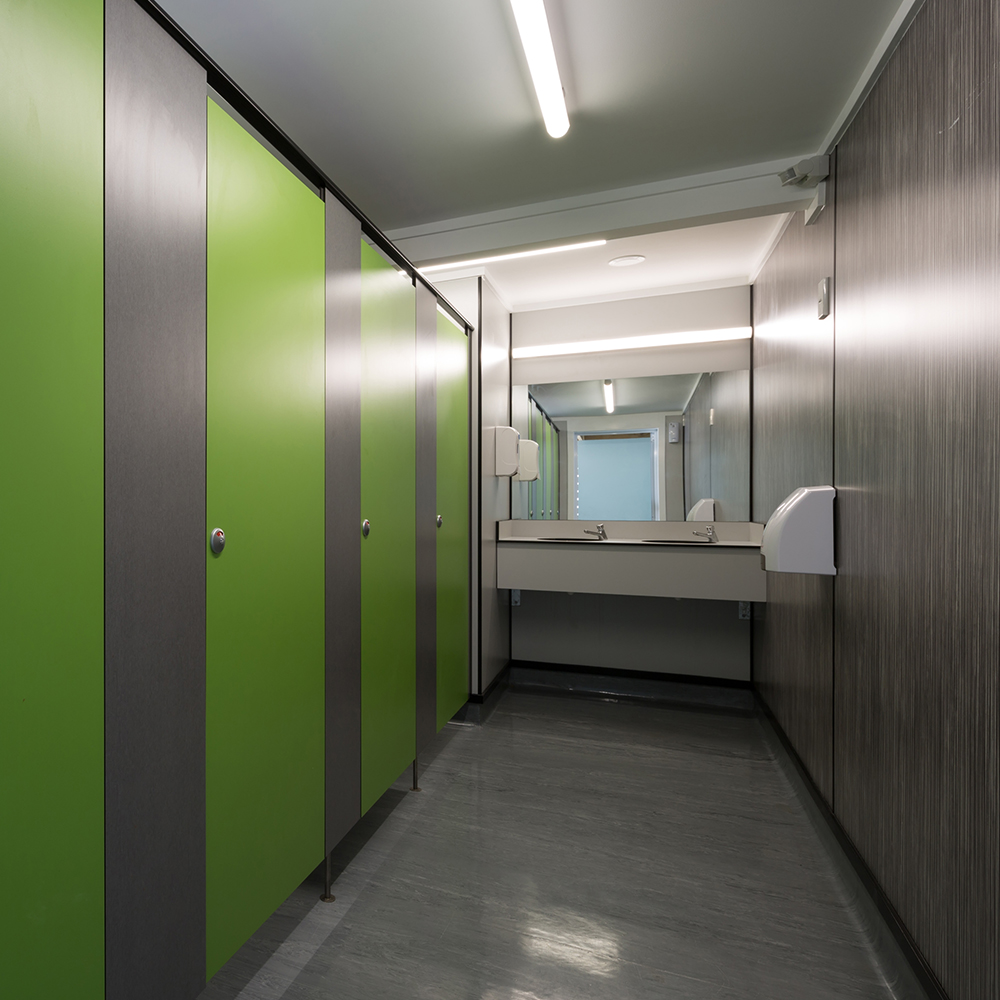 Glen Innes School, Auckland.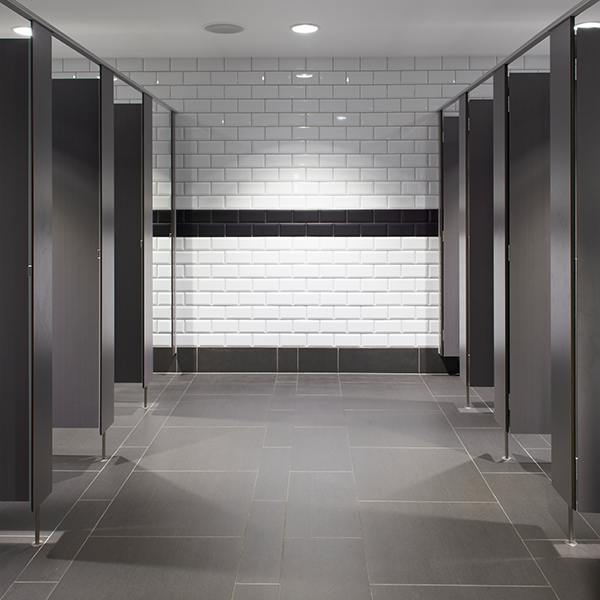 Metro by Hoyts, Hamilton.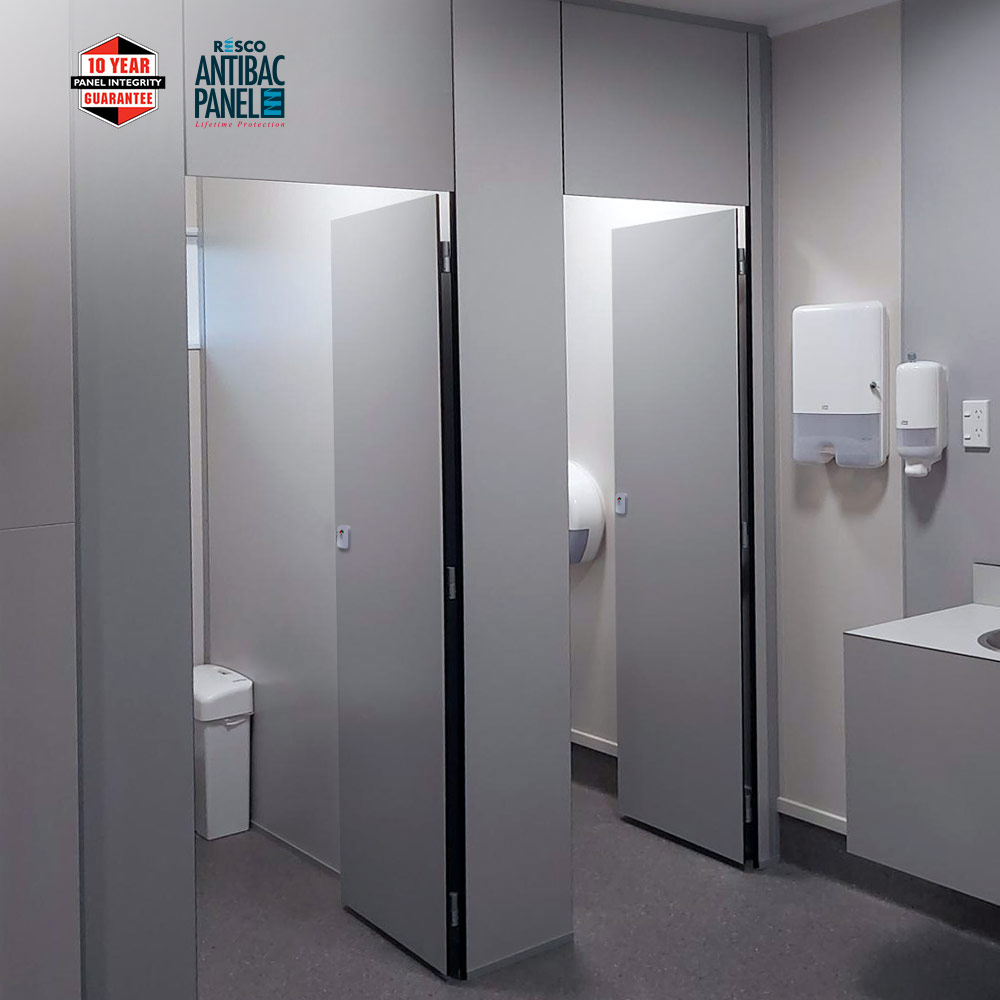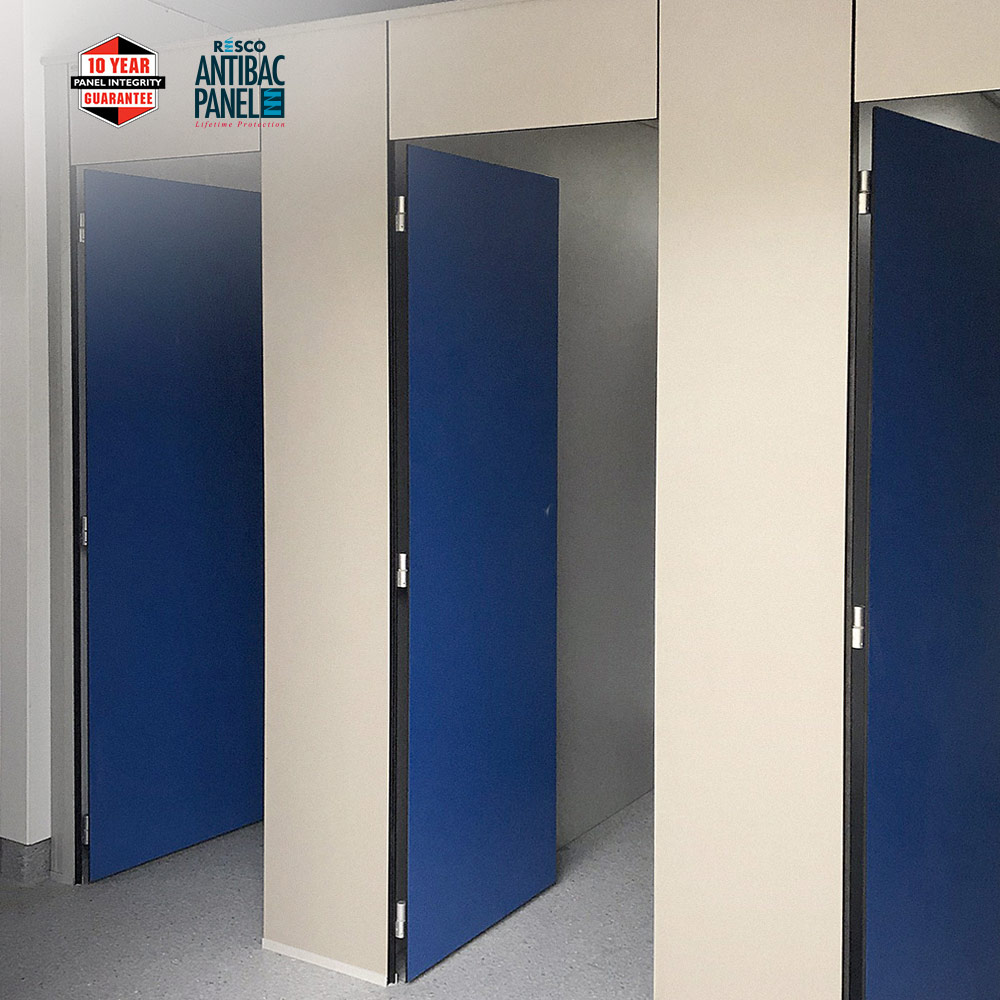 Napier Beach Holiday Park
Napier Beach Holiday Park
The Full Height 5000 cubicle system is an upscaled version of NZ's most popular Series 5000 system. It can go from the floor to the Ceiling or at any height in between.  It retains its classic series 5000 clean looking design, with Pelmets above the door this system easily blends in with any room, and like all Resco products has guaranteed longevity ensuring absolute cost-effectiveness.
All Resco Compact Laminate products are extremely low maintenance, water, impact and graffiti resistant, and contain Antibac, an innovative new bacteria-repelling compound. Our panels come in New Zealand's largest choice of colours and are backed by lengthy guarantees.
Public areas

Offices

Schools

Sport and recreational areas

Shopping centres

Community clubs

Camping and caravan sites, campgrounds
Hotels
Resco Silver Antimicrobial (ANMB)


Easy glide slide lock
Matching Door stop/Coat hook
Matching concealed fixed gravity hinges